Terry
I'm Terry, a new year one student of Queen's University of Canada. The service provided by Grand Pacific Consulting Inc. is very different from other intermediaries in Vancouver. From the preparation period through the following application documents submitted process; they not only helped me follow up every step on time, informed me right after the school posted any new messages, but also helped me resolve any problems during the application process. Also, the price is much more reasonable in comparison to many other intermediaries, while the pass rate is guaranteed. I'm so grateful to receive the offer from Queen's University by Grand Pacific Consulting Inc.'s help, and thanks so much to Thomas for taking care of me.
---
Sammi Bu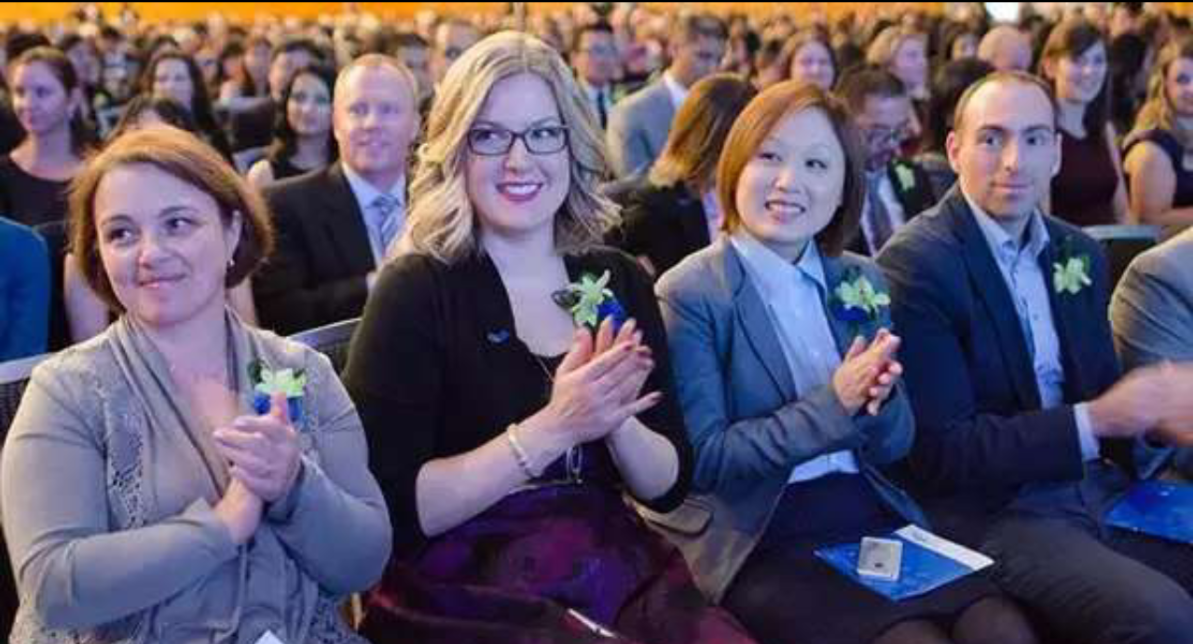 Sammi first landed her feet on the Canadian soil in 2004. She took the first step by enrolling in ESL courses. Shortly after, she entered Simon Fraser University majoring in Accounting. She then secured her internship position and later found a job in Canada. She became a Canadian Permanent Resident and envisions an ambitious future. Sammi got married three years ago and has set up her own Chartered Accountant company in Richmond this year. Throughout this process, Sammi and her family have tied a personal bond with Grand Pacific. Because of Sammi's success, her mother was able to become a Canadian Permanent Resident as well. They brought their house in Vancouver and are enjoying their time together in the beautiful Canada.
Mrs. Bu – Sammi Bu's mother feedback
"I was impressed with Grand Pacific's assistance towards my daughter, as they are very professional and well experienced, being able to find the right school for Sammi and guide her along the way to where she is today. She wouldn't have been so successful without Zenbia's help and guidance. "
---
Peggy Wang
I found out that Switzerland has different management style after I came to SHMS.  School gives us an opportunity to emerge our abilities, and using very high technology in teaching. Each student receive an IPAD AIR upon arrival in order to study more efficiency. We can takes note and make power point presentation using IPAD, it connected to our school Apple TV also the school's system. Teacher use the App that we can understand the content more clearly.
I live in this beautiful hillside, facing the snow-capped mountains and breathe the fresh air every day. We havevarieties of dishes menu every week  and sometimes you will be surprised by the theme they choose.  Students set up their own menu every week such as Chinese, Japanese, Hong Kong style and Malaysia.
School always holds different activities every week such as banquets. The topic of each banquet is voted by students and there also has a fund-raising before the party. There are various fund-raising activities such asblackjack tournament and karaoke contest. The biggest winner can exchange a free invitation by playing the blackjack. I am very lucky to be a winner. The topic of our fashion show is from The Secret Garden to the 1920s Gatsby. Students may be voluntarily to show their talent for singing, dancing and flair bartending. Not only can everyone enjoy the real A LA CARTE. But also we can find our name on the table and receive a special gift.
Moreover, the disco club in school will have different theme every Friday. We can see different kinds of people wearing variety clothes in every Friday. Base on school's topic everyone dressed very characteristic on this Halloweens Switzerland not only can enjoy the beautiful scenery but also can make many friends fromdifferent countries. There are many restaurants in the school that student should make a reservation via Facebook.
There are two French cuisine buffet-style restaurant which supply unlimited. Also there are two themed restaurants that students can set up by themselves. In these two themed restaurants we can enjoy many kinds of dishes such as Japanese food, Hong Kong-style, Chinese cuisine, Malaysian food, Thai dishes, Vietnams and others. The principals and teachers of our school are involved in every activity. Moreover, school also have exclusive coffee shop that offer Oreo smoothie and chocolate smoothie. These are popular beverage for students and also there are some snacks for the student who is hungry.
In addition to, the school has a professional skin care therapists massage for student on spa center. In the evening, there has a sauna steam and hot tub.
There is a small shop next to the school which offer Japanese, South Korean, Taiwanese, Chinese and Thailand food. In the neighborhood there has a lot of different restaurants like Thai, Japanese and Chinese, Korea .
I highly appreciated that the school gives us the opportunity of IRF that we can present ourselves without restraint. You cannot imagine how big is this event, and how many hospitality people come. Thus we can find a suitable internship, short-term training and full time job. Therefore, I employed by versace palazoo, a five star hotel in Dubai. If you like the banquet, event and hotel management, you will learn more and gain more experience in this school.
I love my school, it is the world famous and top school, a lot of hotel managers said that at IRF, and they only came to us. It is not only beautiful, its high end technology, high quality of teaching, a lot of different facilities, activities, a lot of job chances and network, everything looks excellent and this is something far exceed what I can think of before I came. Welcome to join us if you also like hospitality management.
---
Holly He
I like in SHMS, the first one is that because it is one of the top 10 hotel management schools in the world, it has advanced management mode and teaching level. Now we don't use books anymore, we have iPads instead. It is a totally different experience of learning. Because everything is in a formal management, you can really learn the things you need in your career in the future. In every programs, you have chance to organize your own banquet or event. It is a very good chance of learning and putting theory into practice.
The second one is our IRF, I met so many employers, hoteliers, five star hotels human resources manager, airlines, so many opportunities and so many jobs I like.  I definitely can see my bright future
Thirdly, it is a multi-cultural environment; you can make friends with people from all over the world and know many different cultures.
Fourthly, SHMS Leysin campus is located in a beautiful town and you can see the breath taking scenery from anywhere.
Finally, in school we have different activities very often. Although we are busy with study, we also have talent show, banquets and weekly excursion, cheese festival, one day traveling in capital city Bern,etc. You can really enjoy your spare time with different activities.
I have no doubt to recommend SHMS, I proud to be their student.
From Holly He
2014 September VPC direct entry into year three
---
Jasper Frederickson
SHMS has been a wonderful experience for me, I have thoroughly enjoyed the last two months that I have been there. Last week I received by second year grades informing me that I have passed and am ready for third year! As I know you are aware the program over here has changed and there is the option of SHMS Leysin, or HIM. I have thought about this for the last few months and would like to attend HIM. In order to do this I wanted to see what the necessary steps were to insure I am doing my third year there so I will be able to get my BBA. Hope everything is going well. Thank you again for helping me be accepted into this school, it has bee an amazing experience.
Jasper Frederickson